Switzerland
|
Region: Valais
The ski resort of Grächen is situated on a large, sunny plateau and invites you to experience an unforgettable holiday. Here, the local population maintains a friendly relationship with tourism and is attentive to the needs of families and hikers in particular.
Grächen Ski Resort
The arrival at the Hannigalp ski area is like a fairy tale. The ascent to the Grächen ski resort is by cable car and opens up the possibility of skiing in a paradisiacal setting. There are 42 km of downhill slopes for all levels: easy, medium and difficult.
From 1617 to 2890 m altitude, 40 kilometres of runs and 14 facilities await families, beginners, skiers or snowboarders in a fantastic environment.
Its peaks are dominated by iconic mountains, such as the Weisshorn (alt. 4357m), Brunegghorn (alt. 3833m) and to the north, the majestic Bietschhorn (alt. 3934m), while overlooking the village of St-Niklaus and the Mattertal from the heights.
The resort is situated on a huge, sunny plateau which invites you to experience an unforgettable holiday in the Grächen ski resort.
Whether you want to relax with your partner or with your family, whether you want a quiet holiday or an action-packed one: all holiday dreams can be fulfilled at the family destination Grächen.
Grächen ski resort is committed to sustainable development
The Federation for Territorial Development promotes projects within the framework of the Sustainable Territorial Development Model Project 2014-2018. With this model project, the association promotes new methods and solutions: regional, local and cantonal actors are given a new opportunity to find an innovative solution and test their idea on site.
Collaboration of the 5 communities Grächen, St. Nilaus, Randa, Täsch and Zermatt in the framework of the sustainable geotourism project in the Matter Valley.
Unforgettable experiences in Grächen
In Grächen there are many points of interest for the whole family, whether challenging hikes, walks, action or adventure: in the holiday paradise everyone will find their own personal highlight.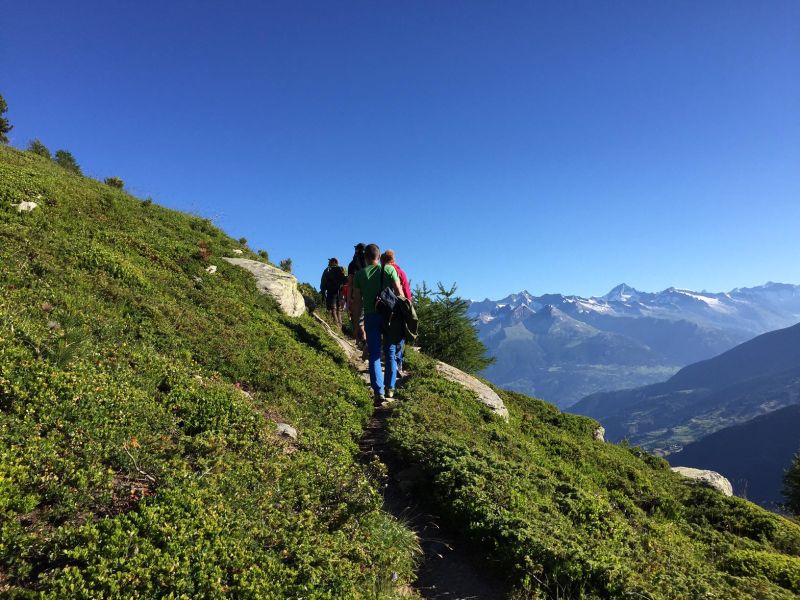 As a unique experience, you can build your own insect hotel and give nature a home. In this way, you can support the cycle of life.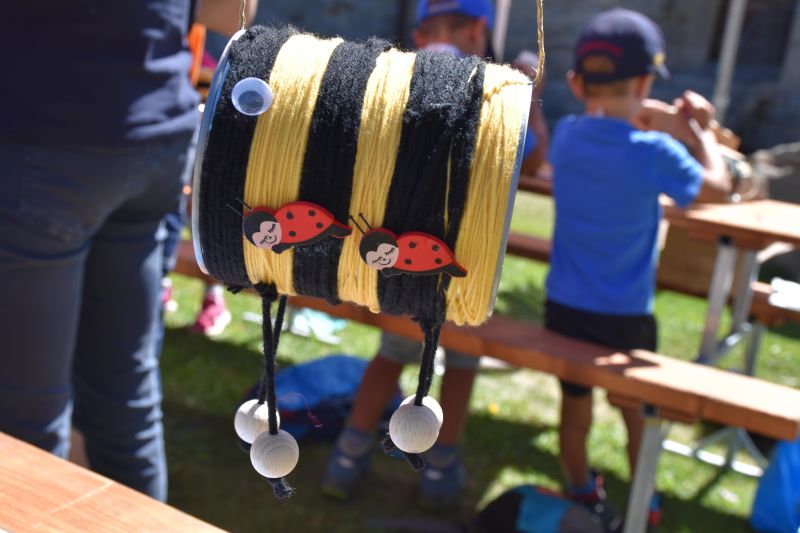 The Grächen mountain resort in summer
The Gächen region not only offers opportunities for top athletes to let off steam. Families and children will also find their own bike and cycle paths.
If you would like to have a local cycling guide, the guides of "trailguides.ch" will be happy to help you. The offer of the guides is very individual and oriented to your needs.
Everything is possible: a leisure trip with family or friends, multi-day tours and Big Mountain Freeride for the best athletes. Do you want to improve your technique? Then you can enjoy and let yourself be looked after (alone or in a group) by the professionals of Swiss Cycling Guides.
In the Grächen landscape you can discover the treasures of fascinating legends during your hike. The legends are written on 21 boards. These boards are located exactly where the legend mentions. At the tourist office you will find a map with all the seasons and a book of legends.
Hotels in the resort of Grächen
Lifestyle hôtel & spa Grächerhof
Located in Grächen, near Zermatt, the Lifestyle & Spa Hotel Grächerhof offers Alpine-style rooms, fine cuisine and a spa in the centre of the village. Everything is perfect, from A to Z. Everything has been thought of to ensure a stress-free, high-quality stay in a bubble of softness and calm.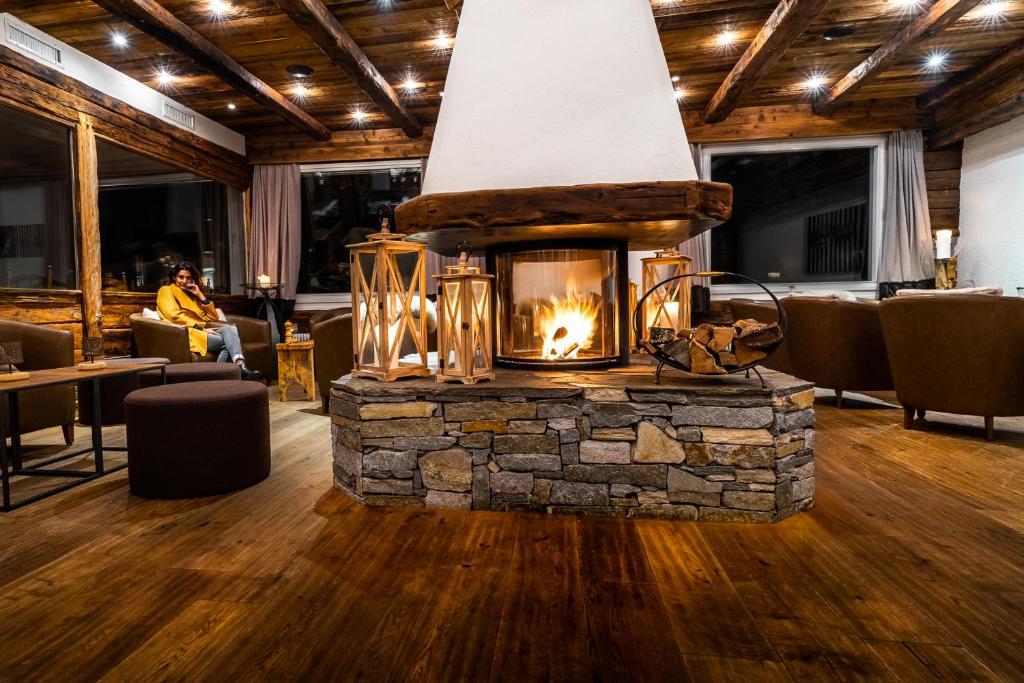 Family Hotel & Spa Désirée
Recently renovated, the Matterhorn Valley Hotel Desirée is located in the centre of Grächen, only a 3-minute walk from the 2 cable cars.
The tastefully furnished rooms feature a flat-screen satellite TV and free Wi-Fi.
From December to April, a babysitting service is offered in the evenings. There is also a ski room with boot warmers and winter sports equipment.
Hotel Désirée features a restaurant with a sunny terrace serving Valais specialities such as fondue. The cosy bar invites you to end the day in a charming atmosphere.
Pension Taverne
Pension Taverne is located in Grächen and offers free Wi-Fi and a restaurant serving breakfast, lunch and dinner. Private parking on site is free of charge.
Some of the accommodation has a seating area, ideal for relaxing, while all have a kettle and a private bathroom. The family lounge also features a flat-screen TV and a DVD player.
There are various activities in the area, including skiing and hiking. It is a 30-minute walk from the Europe Route, 600 metres from the Grächen – Hannigalp ski lift and 84 km from the nearest airport, Bern-Belp Airport.
It is the favourite neighbourhood of travellers visiting Grächen, according to independent guest reviews.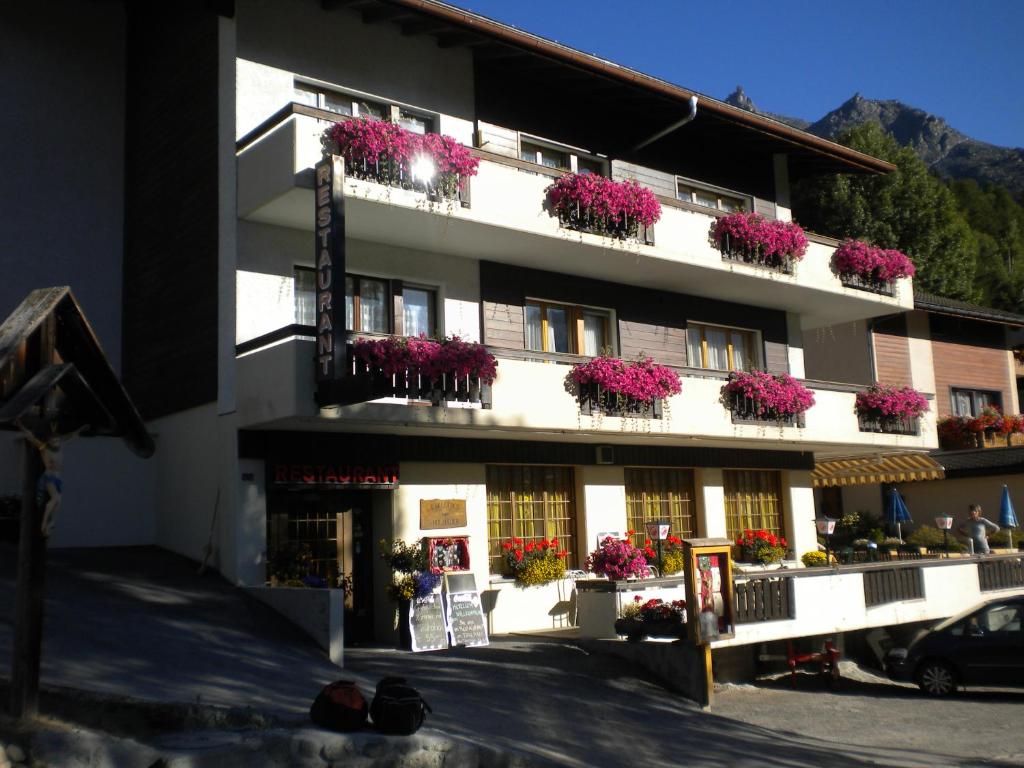 Skiing in Grächen: the resort's main strenghts
 Eco-responsible resort: numerous initiatives to protect the environment.
 A wide range of services for families.
 Accommodation close to the ski slopes.